Is Grammarly premium worth it?
We will discuss about this in this post, so that you get a fair idea about Grammarly premium.
We know about 80% of the readers who're reading this article are non-native English speakers. For such people, it is but natural to make grammatical mistakes. In most cases, some people do not know to identify errors in their text.
In that case, you can hire a reviewing agency to proofread all your articles and remove any grammar mistakes from basic to advanced.
However, with the evolution of artificial intelligence, every field is changing. The exact change applies to the writing field. You may be surprised to know that AI is now being used to detect grammatical errors and other writing problems. There are some AI grammar-checking tools available on the internet that can help you improve your writing.
Plot twist: This article is also passed from Grammarly Premium!
What is Grammarly?
Grammarly is one of them. It is an advanced writing assistance tool that helps you to make your writing better. Grammarly detects spelling mistakes, grammar mistakes, punctuation mistakes, and many other writing issues that can improve your article. However, this service isn't the only AI writing assistance tool.
There're tons of SaaS-based writing assistance tools that offer the same service like Grammarly. Then why only Grammarly? We've explained it below!!
Why is Grammarly the best?
The question that arises here is why we chose Grammarly when there are so many other writing tools available on the internet? We usually write about 20-30 articles in a month, and we use Grammarly Premium in all of our articles.
Not just that, we've also used many other competitors of Grammarly, but this tool is far better than them. The first and most notable reason is its simplicity and interactive design. Most of the writing tools provide glitchy and irritating UI's. The cluster of devices makes it seem like you're operating a sci-fi machine. In the case of Grammarly, all the mistakes appear on the right side of your article.
Moreover, Grammarly provides some interactive animations that make it easy to understand. The checker automatically shows you errors, while other writing tools make this process frustrating. There are many different reasons why Grammar is the leader of AI writing assistance tools.
Did you know that Grammarly currently has almost 7 million active users? In this article, we've reviewed Grammarly Premium. Grammarly Premium is just a paid version of the Grammarly Free version.
So let's get into it!
Top Reasons why I recommend Grammarly
1. You don't need to be a computer expert.
When you hear words like app and software, some people start to think, will I be able to use it myself?
Nobody likes changes or something challenging to learn.
Yes, I can understand this.
Grammarly is not like other complex apps or software. It may be complicated and advanced in the backend or in processing. But when it comes to using it, it has an intuitive user interface that is easy to use and understand.
Below are some of the ways you can use Grammarly
Browser extension (Google Chrome extension and MS Edge browser addon)
A desktop app that can be downloaded.
Microsoft Word and Outlook add-in
Grammarly web tool
Grammarly Mobile App
Grammarly Keyboard for mobile (helps to write professional emails, error-free tweets, write friendly everywhere)
2. Does Grammarly work?
Do you still have doubts? Yes, you should have doubts, yes, until you use it yourself.
Till then, you can take my word, yes it absolutely works. And it is the best at checking Grammar and spelling. It is better than any other checker software or apps.
Grammar and spell-checker are the main USP of Grammarly apart from other advanced features.
3. AI that teaches you
Most grammar checkers correct your spelling mistakes and Grammar.
Grammarly premium uses AI to teach you why your spelling or Grammar is wrong.
Refer example below
This helps you make sure all your documents, i.e., emails, articles, or posts, are perfect in Grammar.
Once you start using it, you will notice that you will not make the same grammatical mistake that you made last time. Hence it helps in improving your language writing skills.
Interesting things to know about Grammarly
Grammarly improves your word choice with context-based vocabulary suggestions.
 It checks 10x more mistakes than any other word processor.
Grammarly is developed by expert linguists and programmers.
It detects plagiarism against billions of web pages.
It is gamified. It gives you a score for each of your posts or article. This helps you to improve and compete with yourself.
Ways to Use Grammarly
Grammarly is an online tool that can be used only when you are connected to the internet.
Below are multiple ways in which you can check your work:
Microsoft Word
Desktop app
Browser extension
On your mobile phone
Grammarly Webtool
Grammarly free vs. Premium
While the accessible version of Grammarly is a helpful grammar checker and spell-checker that can substitute a human proofreader, it's the premium version of Grammarly that provides real value.
Its advanced style suggestions and tone detection can actually show you how to become a more skilled writer. It assists you in focusing on problem areas and addresses recurring mistakes.
With Grammarly Premium, you can save money on professional editing services.
While it cannot replace an actual editor, it's the most advanced tool available. It does what it claims to do and provides enough value to make it a powerful aid not just for professional writers but for anyone wishing to write better.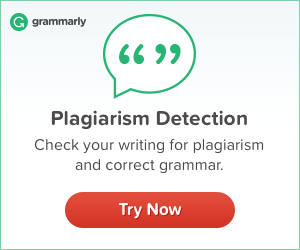 If you are looking for something more than a proofreader but don't need an actual human editor, the premium version of Grammarly is the right tool for you.
Grammarly Free
Pros
Provides basic suggestions suitable for casual writing
Spelling suggestions
Grammar check
Corrects punctuation mistakes
Helps to make every sentence concise and easy to follow
Cons
Style suggestions not included
Sentence rewrites not included
Only basic word suggestions
The web app supports only basic formatting 
Grammarly Premium
Pros
Includes style, tone, and clarity improvements for creative and professional writing
Includes all features of the free plan
Provides clarity focussed sentence rewrites
Allows tone adjustments
Inbuilt plagiarism checker
Appropriate word usage suggestions
Formality level checker
Advanced writing style suggestions
Cons
Suits particular type of writing
Some suggestions may be repetitive
How to use Grammarly?
User Interface
So first, let's talk about the UI of this tool. It's not wrong to say that Grammarly has the most accessible and most straightforward UI that you can understand in no time.
Dashboard
When you first open the website, it will ask you for the sign-up or sign-in. Another great thing is that you can sign in with Google or Microsoft's ID. After first signing up, it will redirect you towards the free version's dashboard.
If you want to purchase the premium version, head towards the account tab, choose your subscription plan, and process the payment. In the premium version, you'll see a blue ribbon of "Premium" "Business."
Similarly, there would be no "Premium" or "Business" ribbon in the free version. From this dashboard, you can see all your existing documents, and at the bottom of those documents, you could see some numbers in red color.
These are the issues that Grammarly has found in your document. The best thing that we liked about it is its free unlimited cloud storage for your records. Grammarly will store all of your documents on the cloud storage provided by Grammarly. You can access them from anywhere and anytime! On the "Account" section, you can see all your details like email, password, and subscription information. Similarly, in the "Apps" tab, you can install plugins and extensions for different popular writing processors like G-Docs and MS Office.
Writing Area
Suppose we talk about the writing area where you do the principal thing; making your corrections in your text. You can access this tab by clicking on the "NEW" button on the top of "My Documents".
Once you click on that button, you'll; be redirected to this section (as shown in the pic).  Note that in this review, the account we're using is the premium version, not free.
You can either write the text by yourself or export it by clicking on the "Upload" on the top left bar in the writing tab.
Grammarly currently supports about three file types; docx, txt and RTF.
Once you start writing the text, Grammarly will activate its AI to analyze your text and show your corresponding suggestions. You can even make your text bold, italic, and underline. However, this function is not available on the exported (uploaded) document.
What are the Features of Grammarly?
To access more writing features, click on the three lines situated on the top left side. From there, you can go to the homepage, create a new document, or you can export the file to Grammarly from your computer.
Below the "Upload File," you can see the "Download" from which you can download your file.
Note that you can only download the file in the format you've exported. For example, if you've expired in Docx, then the fill also be downloaded in Docx.
If it's text, then the file would also be in the text. However, there is a dedicated button for printing your document directly from Grammarly or saving the PDF format file. The primary tool is "Language Preference."
From this section, you can change the accents of your language. It currently offers four popular accents.
AI Tools
Here comes the main body of this article for which you were waiting for.
Grammarly's products are powered by an advanced AI system that combines patterns, rules, and artificial intelligence techniques like deep machine learning, machine learning, and natural language processing to improve your writing.
These tools include spelling checker, punctuation checker engagement, delivery, synonyms, and many other tools that help you to make your document more accurate and engaging.
Grammarly isn't just a spelling checker tool but a complete suite for all your writing issues.
Spelling Check
Just like any other typical writing assistance, Grammarly also offers spelling checkers.
However, we can't say this tool is AI-based because even this feature is found in Word and G-Docs. It works based on vocabulary.
They fill out the language with lots of English words, and the system works by detecting all those wrong words that match the wording. This feature isn't a command, and many other writing processors offer Selling checks.
Punctuation
Yeah, this feature is excellent and is helpful. When writing long documents, like essays, articles, blogs, or assignments. It may be possible that you forget to place the full stop, comma, or any vital punctuation that is needed.
Moreover, it's widespread to add the space after comma or full-stop. Even when proofreading in the end, your eyes may not find that punctuation mistake, and it can consume your lot of time.
In that case, Grammarly is here! It detects all your punctuation mistakes and highlights those mistakes for you. The tool uses an advanced AI algorithm that detects where the comma is needed, a full stop is required, where space is necessary, and all that.
Using natural language processing and machine learning does this process, and we can assure you it is accurate up to 80%. It analyzes your sentences, and the AI decides where the comma is needed and where it is not required. The same applies with full stop and with semicolons.
Clarity
The clarity feature allows you to change and rephrase the whole sentence to make it look more engaging, understandable, and easy to read.
Grammarly's AI does this itself. Yes, its AI is capable enough to understand your sentences and highlight those sentences that are relatively difficult to read, un-understandable, and don't contain the correct flow.
It not just highlights the natural language processing AI, automatically rephrases the sentence for you. However, this tool is currently in the beta stage, and the accuracy isn't that great. But, it's getting better day by day.
Word Choice
The word choice allows you to choose synonyms of that word.
It's not like a typical synonym generator. It shows you the synonym according to your writing style and the type of content.
Inline writing documents, It is common to use the exact words again and again. This repetition makes the article less engageable and dull. The same AI is also used here. The AI detects those words that are being repeated many times and shows you the synonyms accordingly.
Grammarly Alternatives
ProWritingAid.
ProWritingAid is the editing, Grammar checker, and Style editing tool for improved English writing abilities; it also includes a plagiarism checker.
The tool serves as your trainer or private writing coach so that whenever you present yourself, you feel self-confident.
The most beneficial part is that it also works in Google Docs and all the other platforms. ProWritingAid software is mainly utilized by Fiction and Non-fiction writers, bloggers & article contributors, students, Professional editors, etc.
Features:
In-depth reports that include more than 20 different types of information for analyzing your writing.
It has better integration with Microsoft suite, Google Chrome & Docs, Apache Open Office, Scrivener, etc.
It provides a Contextual Thesaurus record for recommending synonyms for each word in your text by enabling you to immediately explore diverse words.
 Word explorer for obtaining the right words from different dictionaries and detailed explanations for saving your time.
 Manuscript editing software for grammar checking helps find repeated words, context-sensitive style suggestions, and visualizing sentence lengths and variations.
Cons:
The extension is only for Google Chrome and not for Safari, Firefox, or iOS.
 It does not offer any monthly plan.
Ginger
Ginger spell-checker tool is a start-up from Israel that uses Natural Linguistic Processing, improves written language, develops English speaking skills, and supports written productivity.
The app assists you to write quicker, better with the help of its inbuilt grammar and punctuation checker that automatically detects and corrects grammar errors.
Furthermore, it runs on different platforms like a Mobile app, Desktop app, Web application, etc.
Features:
It helps you write unique text and provides the reader with an enriching experience with the help of the Sentence Rephraser tool.
 It enables you to use emoji to represent your emotions, word prediction for the essence of speed when you are typing, and customizable descriptions on your keyboard.
 Dictionary for never missing a word, Translator, so you never get blocked, and a Personal trainer to enhance your English skills.
Available in all types of browsers like Windows, Chrome, Safari, iOS, Mac, and Android keyboard.
 Grammar controls to ensure if your writing is accurate and proofreading for checking mistakes with a single tap.
Cons: 
It does not work in Google Docs.
Sapling
Sapling is an AI-powered Grammar Validator and Writing Companion with a business focus.
It picks 60% more language quality issues than other spelling and Grammar checker software practicing a machine learning system trained on several million English sentences.
It runs as a browser extension across all your text-based web apps and business platforms like Gmail, Salesforce Lightning, and Zendesk. Autocomplete Everywhere and Snippets improve writing efficiency and productivity.
Features:
Available as a browser extension for Chrome, Edge, and Firefox.
Extensions for Outlook, Google Docs, Google Slides.
Pop-up available to paste phrases for quick copy-editing.
Learns from your actions over time.
Team-based configuration and control.
Cons:
No extensions for iOS and Android.
No extension for Safari.
ProWritingAid, Ginger, and Sapling are powerful Grammar, spelling checker tools. Few of them have more features than Grammarly.
Their pricing is also lower than Grammarly.
But still, my vote goes for Grammarly, the reason being that it is a simple, easy-to-use tool.
Apart from that, their R&D team constantly reviews the current versions and provides newer and improved features in their more recent version of the software. Hence Grammarly is continuously investing in improving its software.
That's the reason I choose Grammarly.
Important Note
Grammarly can never replace a human proofreader or editor. It isn't a 100% perfect tool. You still need to keep an eye as it might show some incorrect suggestion.
Having said that, it reduces or helps to quickly remove more than 80% of errors in your writing, so that you have to work less and spend that saved time somewhere else.
Conclusion – Is Grammarly Premium Worth it?
Grammarly is one of the first companies that introduced AI-based writing assistance tools for freelancers and related to the writing industry.
Alex Shevchenko started it in 2009. It holds a 70% market share in AI Writing assistance companies. With over 7 million active users, it's the #1 AI writing assistance tool on the internet. When it comes to Premium, yes, definitely it's worth purchasing!
It is one of the most easy-to-use, straightforward, and most accurate AI writing tools compared to its competitors. The features and services that Grammarly offers, other competitors are not even close to it!